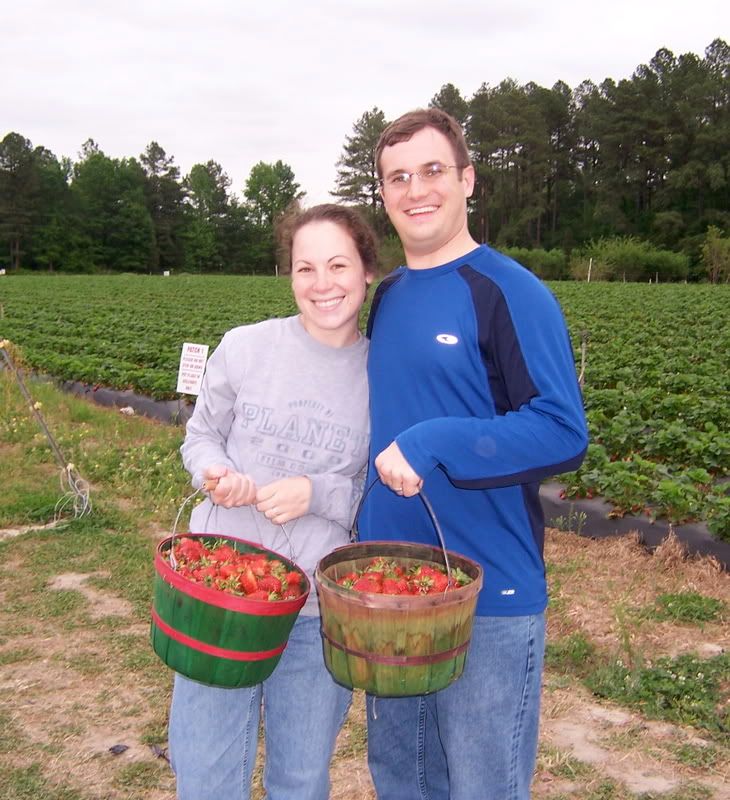 Yesterday Chad and I joined our friends Debra and Curtis and their adorable 2-year old for some strawberry picking. It is prime strawberry time here in North Carolina right now so we decided to take part in the fun. We now have strawberries running out of our ears. Big, red, delicious strawberries. Just look at those beautiful baskets! I already have plans for each and every one of them. I've already started the freezing process for some of them. I plan to make strawberry shortcake later today. And, drumroll please....this Saturday will be my first lesson in making and canning strawberry jelly - yay for summer and time to try new things!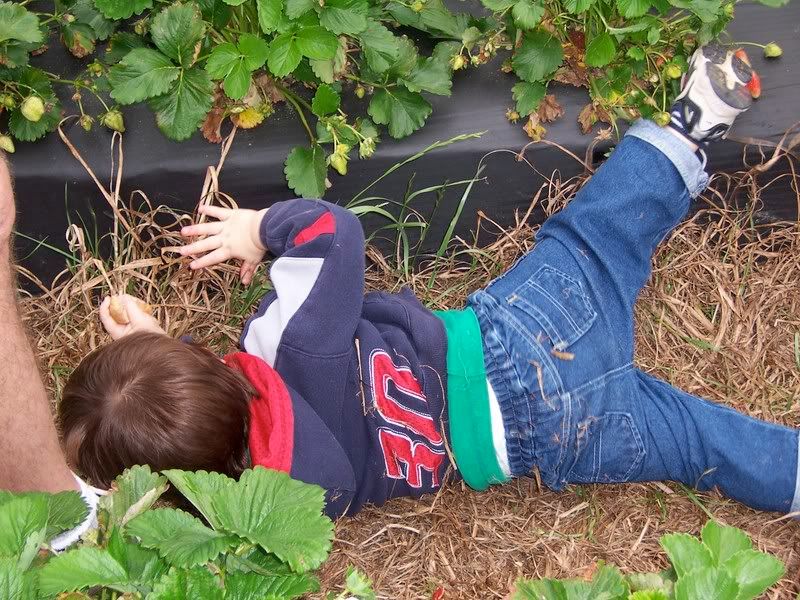 Rich was very excited to go "wawbewwy piking." This was his second time this season so he's one up on me. You can tell from the picture to the right that he was a lot of help! I must confess that he was an extremely good eater though. He kept saying "want another one" or "want more." It was adorable! He also kept us duly entertained during our picking extravaganza by running back and forth between the four of us and pointing out every plane that flew overhead.
Below is a lovely picture of the whole "family" minus me at the end of our trip. I'm pretty sure that a good time was had by all. In fact, Rich didn't want to leave. Debra had to coax him into the car!