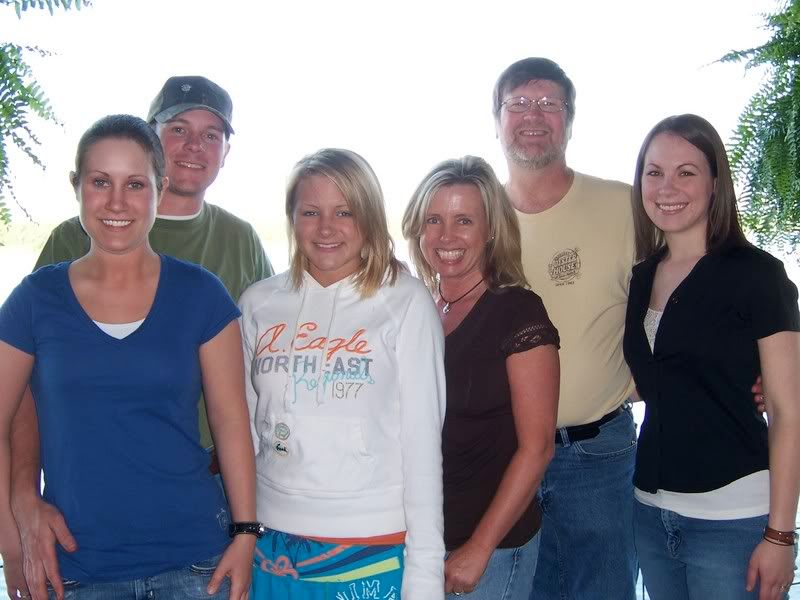 Dad's birthday is April 11. Well since this year was a big year (the big 5-0!), I thought I would try to surprise him. I was going to be in AL the weekend after his birthday for my five year college reunion. So...I got in touch with Lisa and she arranged it all! We had dinner this last Friday night when I was in town for J-Day.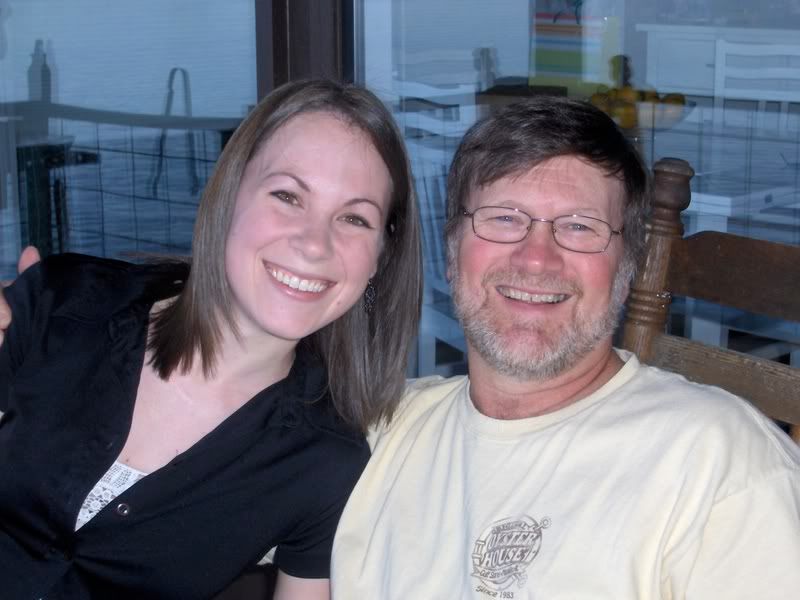 Dad was on the backporch when I got there. I walked out there and said, "Happy Birthday!" or something like that and the look on his face was priceless. My dad is rarely surprised and while he still didn't throw his hands in the air and jump up and down, I could tell I had surprised him. He said, "Well, what are you doing here?" and "How did you get down here?" and stuff like that. It was great. So, two days after his birthday, Dad had just what he wanted for his birthday - a cookout with his family.
I love you, Dad and I'm so glad I got to spend some time with you. And, just so as a reminder, 50 is NOT old!